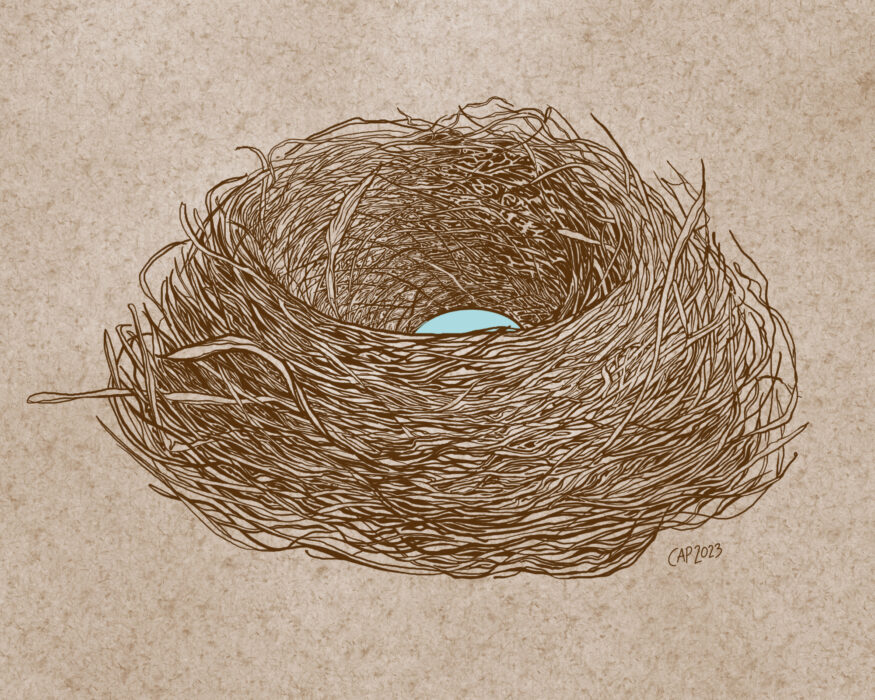 I feel a shift in energy now that half the year is over. In June, I took a nine day trip to Wisconsin for work for training and I am feeling so relieved that I have finished my project and passed my exam. (Check out my instagram for some reels I made from my trip.)
We also threw a big 4th of July party which took a lot of prep work and planning. I have also done a few other bigger chores around the house which were hanging over my head for some time. Now that I have cleared some mental space, I feel like I can start working on some more art projects again.
These are some drawings that I have done recently on Procreate. I do miss working traditionally in my sketchbook, but I also know that I need to continue to practice in order to learn all the features within Procreate and just get comfortable with it. I was gifted the robin's nest and it was fun to draw it from life. I drew the monarch from a photo but did not trace it. I have a few ideas for some other things I want to draw on Procreate in the near future so keep your eyes peeled.