Hi, I'm Carolyn and I create peaceful nature-themed art.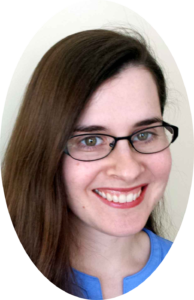 I've been an artist ever since I can remember. As a serious-minded child, I remember spending hours drawing while sitting on my bedroom carpet and then taking joy in presenting family members with my detailed pictures. Throughout school and many different jobs over the years, I've kept art as my main diversion and important work of my life. Even as I endeavored to complete nursing school, I would daydream about painting and would make little drawings in my notes.
I tend to spend a lot of time deep in thought. Art allows my mind to take a break from overactive thoughts because I'm focusing on the task at hand. I find artmaking to be one of the most centering activities for me. Every day I strive to make time for art in between work and caring for my daughter, Cate.
Over the years, I've learned some new techniques and made efforts to grow into a stronger artist. After doing many experiments with different media and subject matter, I've found that I love to draw nature subjects most. Nature is endlessly inspiring and a visual escape from modern clutter. One of my favorite ways to work is in pen and ink and watercolor. I love ink for its structure and texture. Watercolor adds color and brings the image to life for me.
I consider my talent and love for art to be a gift from God and my goal is to create uplifting images that will bless my audience. I publish my work on my blog, Instagram, Facebook, and in my monthly newsletter. Please send me a message if you are interested in purchasing any of my art.