Hi, I'm Carolyn and I create peaceful nature-themed art.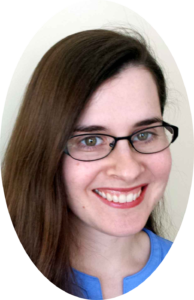 Do you often feel overwhelmed with the stress of everyday life? The beauty and design of nature can be a powerful remedy for stress and anxiety. My goal is to share the grounding effect of nature with you in the form of thoughtfully made artwork. The right piece of art has the power to inspire, uplift, and make your space feel more harmonious.
I work on paper using watercolor, pen and ink, and pencil. Sometimes I use these media on their own, and sometimes I decide to mix them together.
Although my art is realistic, photorealism is not my goal and I don't follow the rules of strict botanical illustration. I enjoy emphasizing various details and textures, adding whimsical elements, and softening or sometimes even brightening my color choices.
I often write about my inspirations on my blog. Check it out to read more about my current projects, art goals, and musings about art. You can use my archives page to find posts organized by topic.
Some other tidbits about me:
I'm interested in minimalism and preserving the environment.
A side hobby of mine is hand embroidery and hand sewing.
I'm an introvert, but I'm not particularly shy.
Stress and anxiety have been some of my biggest struggles since I was a kid. Art has helped me deal with life more than anything else.
I'm glad you came to visit and I hope you enjoy my art.
What's next?….Sign up for my email list so I can share more art with you!