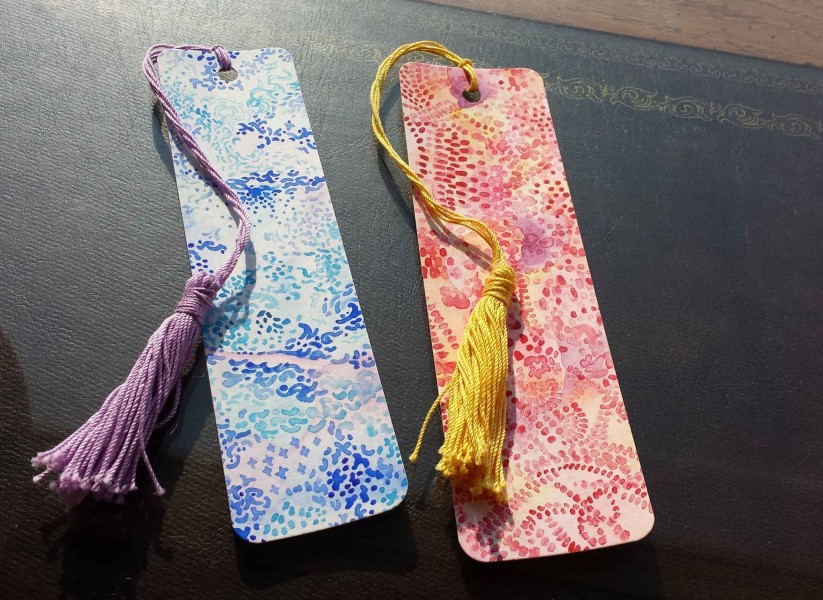 I made myself some new bookmarks in preparation for the fall semester that started today. This time I am taking all of my classes online which I have never done before. Some people have trouble keeping themselves disciplined with their self study schedule, but my years of homeschool have prepared me well.
I took a few weeks off in between the end of the summer session and now. By the end, I was really itching for school to start again. I was very overwhelmed with my intense schedule over the summer and I just could not wait to have some time off to do whatever I wanted with no demands. I was anticipating a really productive time doing a lot of painting and drawing, etc. Interestingly, I found that my expectations did not match reality. Instead, I ended up losing my motivation, getting way off my sleep schedule, and wrenching my shoulder so that I did not do much drawing at all. I realized that I function best when I have some sort of structure to my day (but not too much) with defined work to do and have to fit my artwork in between everything else. Lisa Congdon wrote an interesting post about how her expectations did not match reality when she recently went on a three week artist residency.
I'm interested to see how this next semester works out because I will mostly have complete freedom over my school schedule. Will I end up getting more artwork done? I hope so!