I haven't been this excited in awhile.
A few months ago I got an illustration job that was perfect for me. I was commissioned to make some artwork with a new line of watercolor brush pens by the Inspire! Art company. The purpose of the illustrations were to demonstrate the kind of work the pens could produce and to show examples alongside the product photos online.
I had so much fun because I had free choice to draw whatever I wanted and I even got to work in my own sketchbook!
I really had a lot of fun with these pens. There are a huge range of line weights possible with these brush tips. I think the clearest example of finer lines is in the outlining in the butterflies wings. I also liked the painterly way I could work, as seen in the Johnny Jump Ups piece and the tulip petals. The colors are very tropical but coordinate well with each other within a color family. The set also comes with two water brushes in a fine and broader size.
You can check out these pens on their Amazon sales page (click through all the photos to see my work).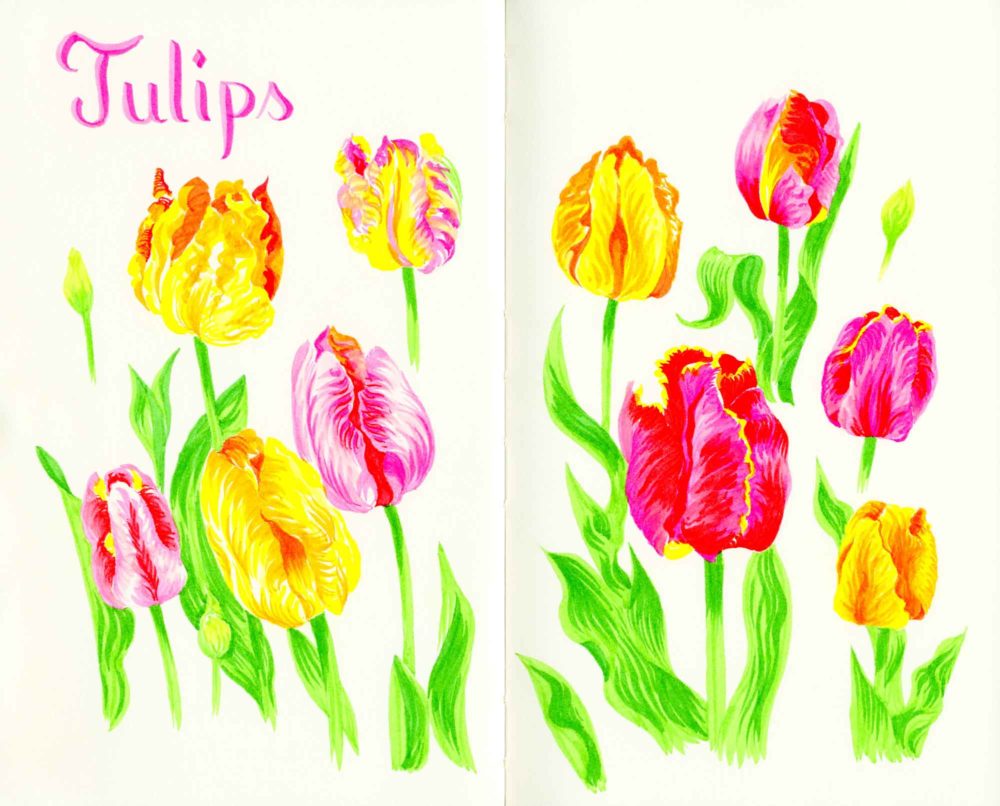 To see some more examples of my work with these pens, follow Inspire! Art on Instagram as I made some additional drawings that haven't been published yet.