I recently came back from a trip to Washington, DC where I got to visit a Blick store. While I was there, I got some new pens, including the Pentel Arts Hybrid Technica Pen. This is a gel pen with a metal tip and acid-free, archival, water and fade resistant ink. It comes in five sizes, from 0.3 mm to 0.8 mm. I got the 0.3 mm size to try out because I usually go for the finest lines. Below is a nature study I did in my Moleskine watercolor sketchbook using this pen.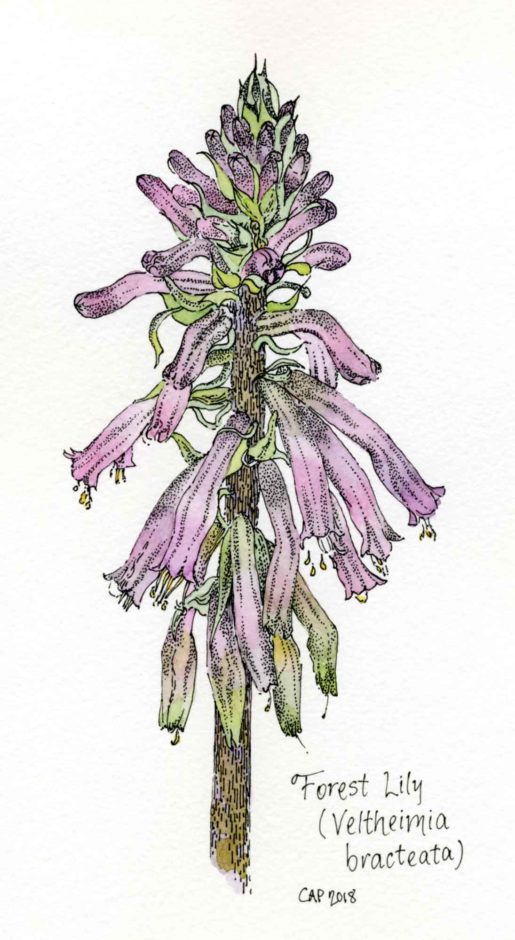 I really like this pen for the following reasons:
It is smooth, even on coldpress watercolor paper. I didn't notice any skipping, ink globs, or smearing. Reviewers on the Blick website noted some issues with globbing with the larger sizes.
The ink is very black and the side of the pen is clear so you can easily see how much ink is left.
Unlike felt tip fineliners where the nib tends to relax and get larger over time, the Pentel Arts Hybrid Technica has a tungsten carbide roller ball for a consistent line.
Things about this pen that I wish were different are:
I wish the ink were waterproof and not just water resistant. When I used watercolor over my drawing, the bleeding was minimal, but somewhat unpredictable as some areas bled more than others.
I wish this pen came in other colors besides just black. I would especially like a brown or sepia colored ink.
I wish refills were available instead of the whole pen being disposable.
Overall, this is a great pen and perfect for throwing into my purse when I don't want to have to worry about making sure my fountain pen is freshly inked up. I'm thinking of buying a few more in the 0.3 mm size as well as trying out some of the larger sizes.