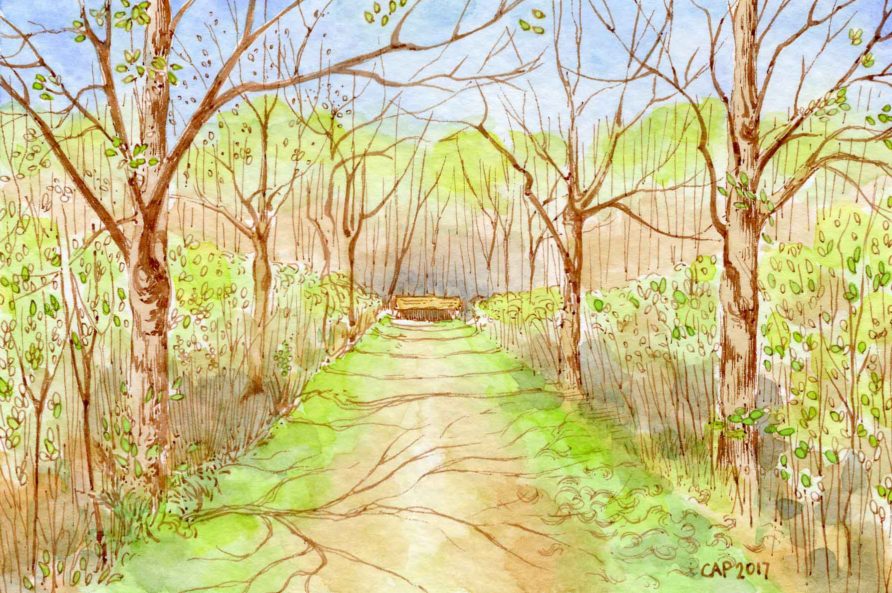 The first day of spring is one thing, and the first spring day is another. The difference between them is sometimes as great as a month. ~Henry Van Dyke
It's actually feeling pretty spring-like today, but there is still snow on the ground. I can't wait until it is consistently warm and sunny outside.
For this piece, I used my new set of sepia Copic Multiliner Pens. I really do like them and they offer a nice alternative to black. The only downside is that I wish they were just a tad darker and that the nibs were not so fine. I usually gravitate toward the thinnest nib in the set, but for some reason, these pens were especially fine.