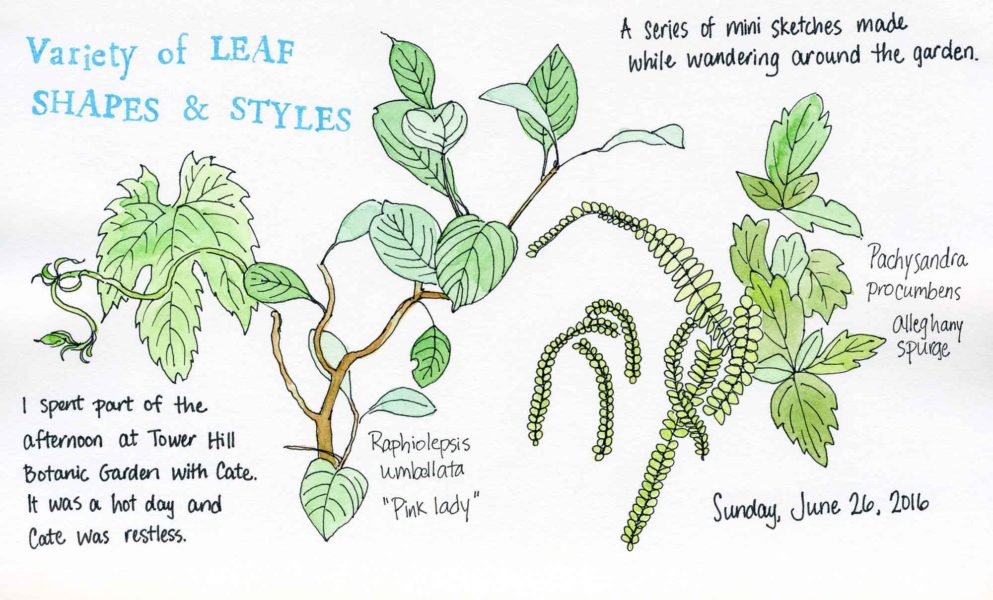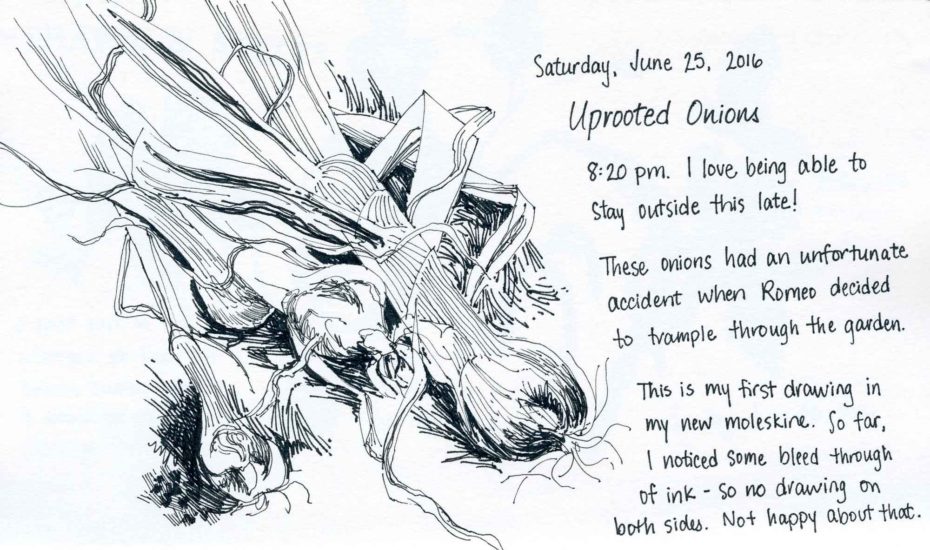 These are the first two pages I did in my new moleskine (a black one, this time). I immediately noticed a difference in the paper (it was advertised to be improved for paint). A short time ago, Roz Stendahl wrote an extensive review of the new paper.
My thoughts were that the paper was definitely whiter than the previous version, which I appreciated. I also noticed less buckling with watercolor. The paper handled ink nicely. The only thing I dislike about this paper is that it is noticeably thinner and "see through," so that I cannot comfortably draw on both sides of the page. The paper also seems to wrinkle more easily. I am planning on only using one side of the page and I probably won't do many double page spreads.
The reason why I like moleskines are that they look neat when closed and the elastic band keeps everything well contained. The large size is the perfect size for me to carry in a purse while still having a decent enough area to work with. I also have had a number of moleskines over the years and I like how they look stacked up. In the past, I have disposed of old sketchbooks, but I have decided to keep new ones going forward as I think my daughter would like to have them when I am gone. Also, I have more space to store them now, thankfully.