My favorite waterproof black fineliners are Staedtler Pigment Liners and I have the four pack in the plastic case. I find that I go for the 0.01 size most often and use the 0.03 size on a limited basis. I very rarely use the larger 0.05 and 0.07. For this sketch, I decided to do the opposite and use primarily the larger sizes and the smaller sizes only for the details. I also broke out my Pentel Pocket Brush Pen which is great for laying on black areas very quickly with juicy ink.*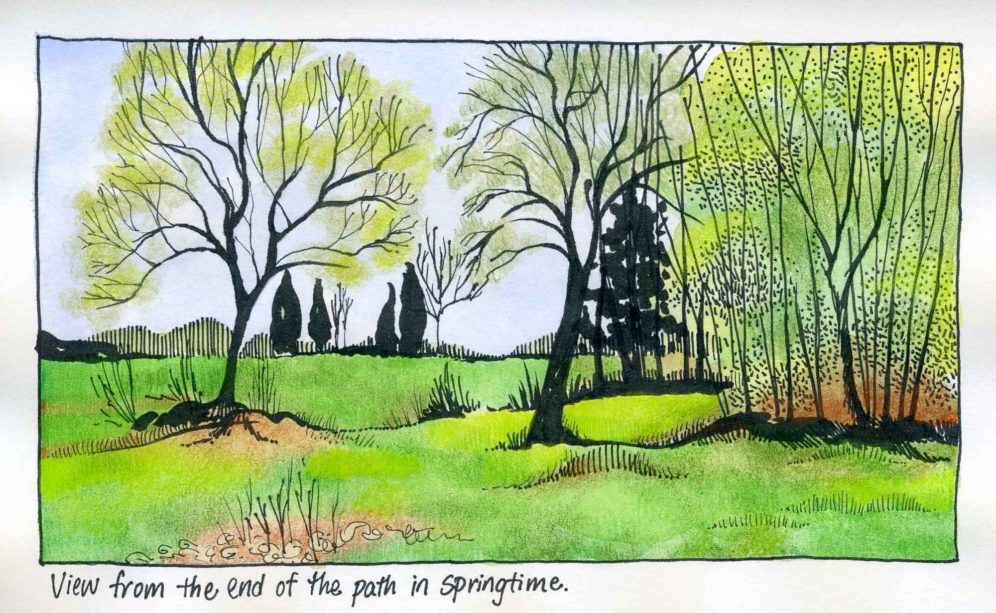 Interestingly, I just came across this blog post from Brenda Swenson, where she discusses taking risks and trying out new things.
*I found that the Pentel Pocket Brush Pen bleeds a bit on the new moleskine paper and saturated both sides of the paper, but it did not soak through to the page underneath.