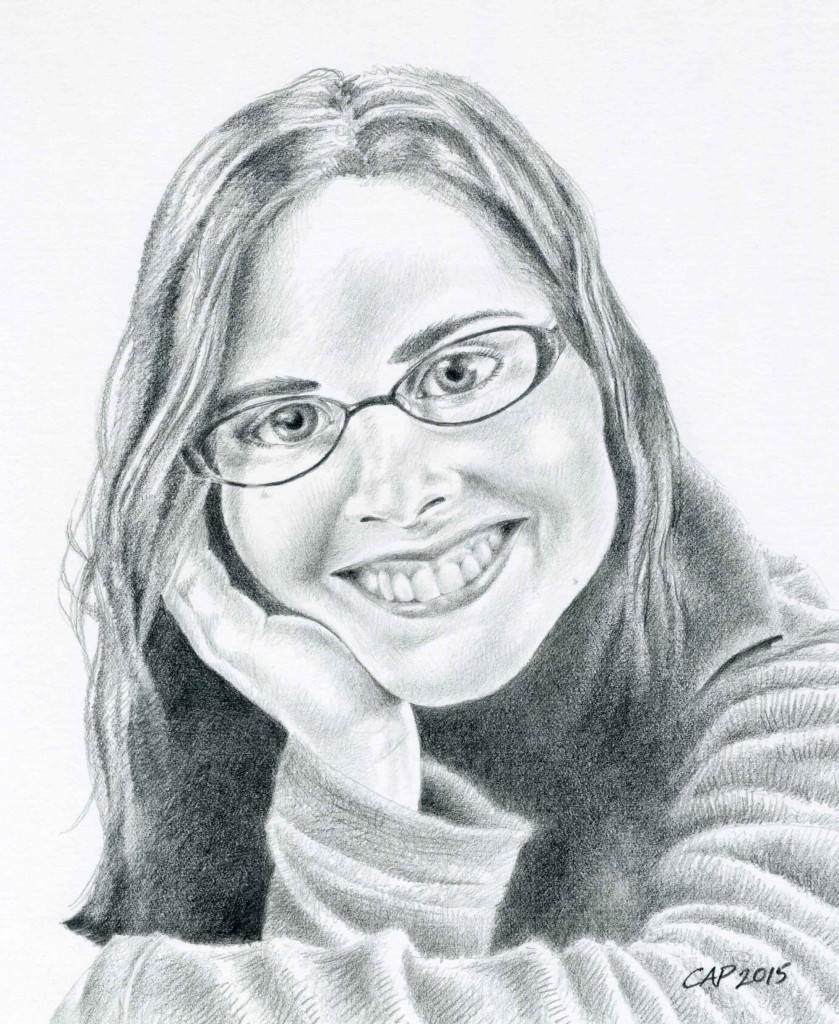 I've been dealing with chronic tooth pain after an accidental blow to the face this past January and I ended up getting a root canal done on Friday. At least in the short term, it has seemed to make my problem worse. This drawing was an attempt to get my mind off my tooth pain, which has pretty much overtaken me.
I was overdue for a self portrait, as it has been about four years since my last one. I have also never drawn myself smiling. (I am so thankful that my smile is still intact, even though I can't bite into anything.) I also drew my glasses, which is another element of difficulty. This drawing is not perfect by any means, but I think I captured my likeness and my spirit. My three year old daughter took the reference photo and I was feeling very joyful at the time. When I was working on this drawing, my daughter walked into the room and said, "Mama, why are you drawing YOU?" and I couldn't help but start laughing.
I also took the opportunity to update my About & Contact page.